Arch Angel Fish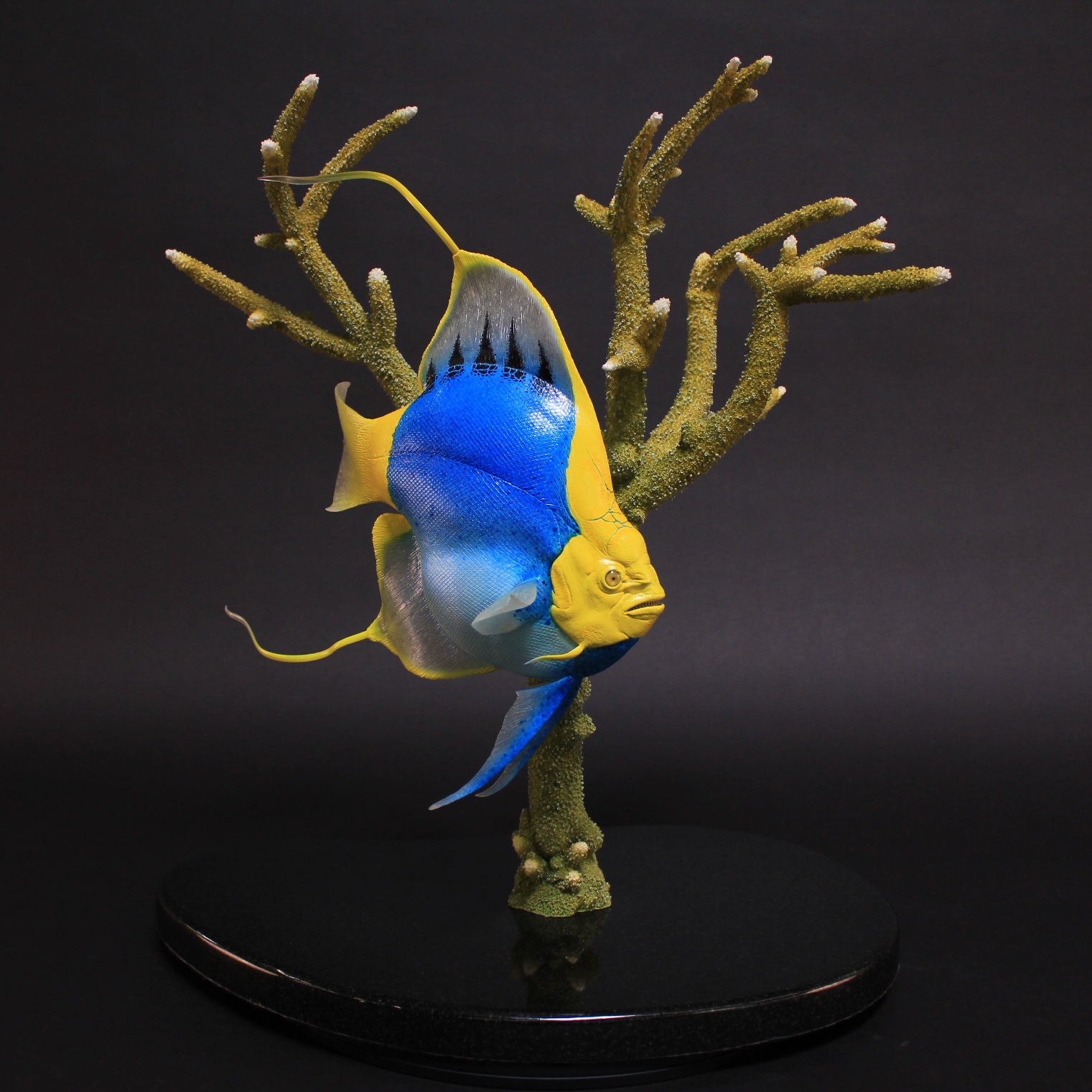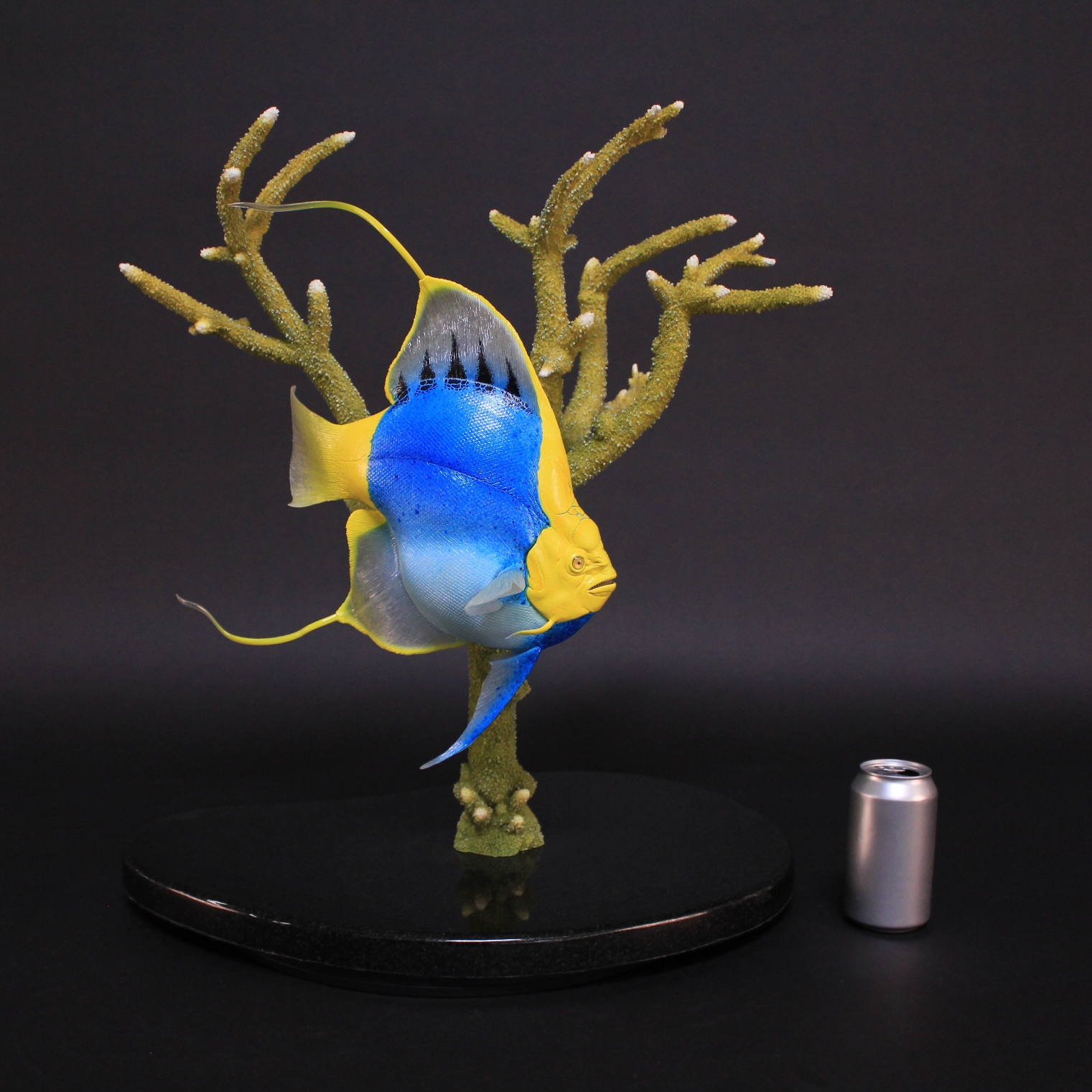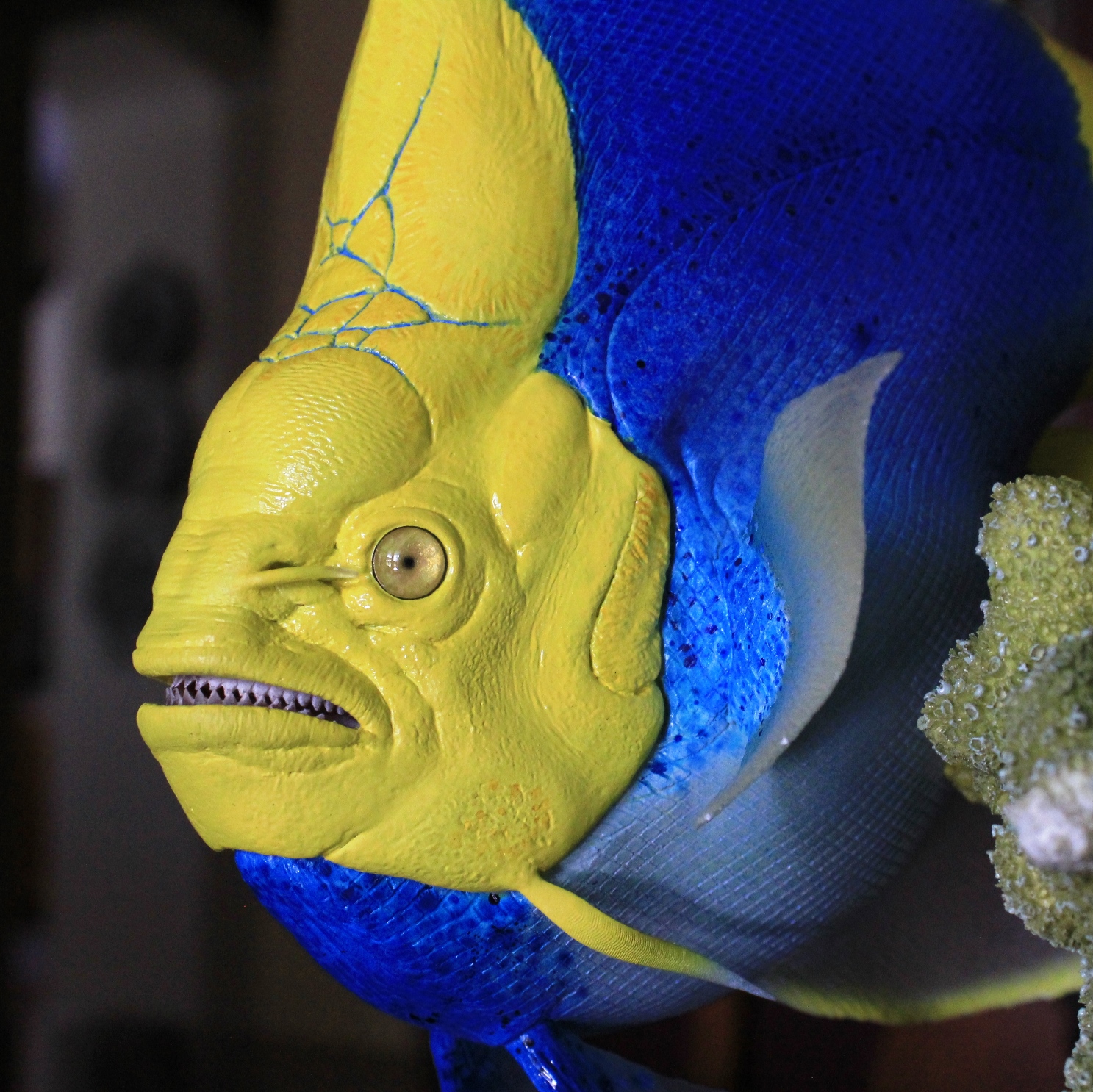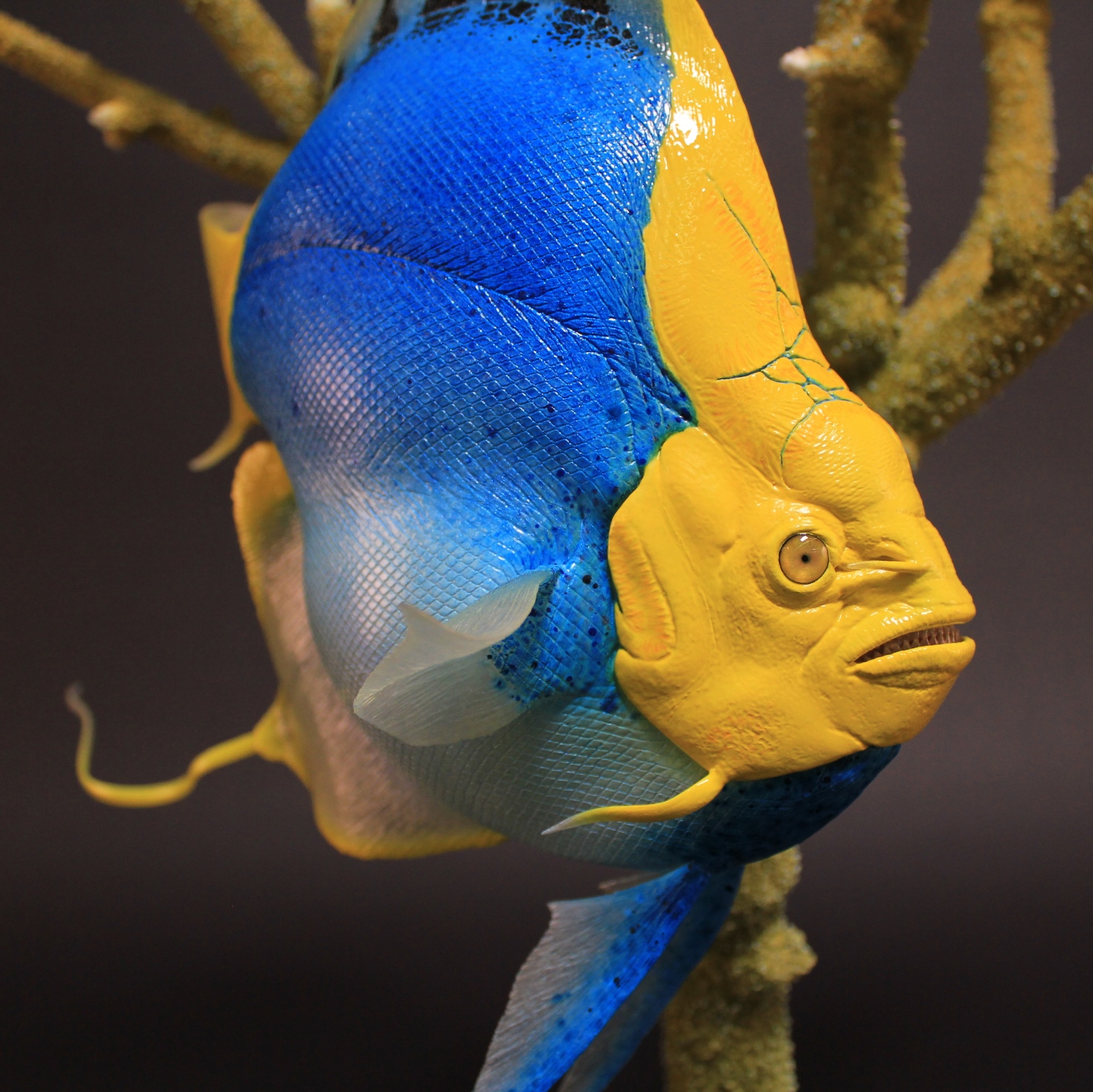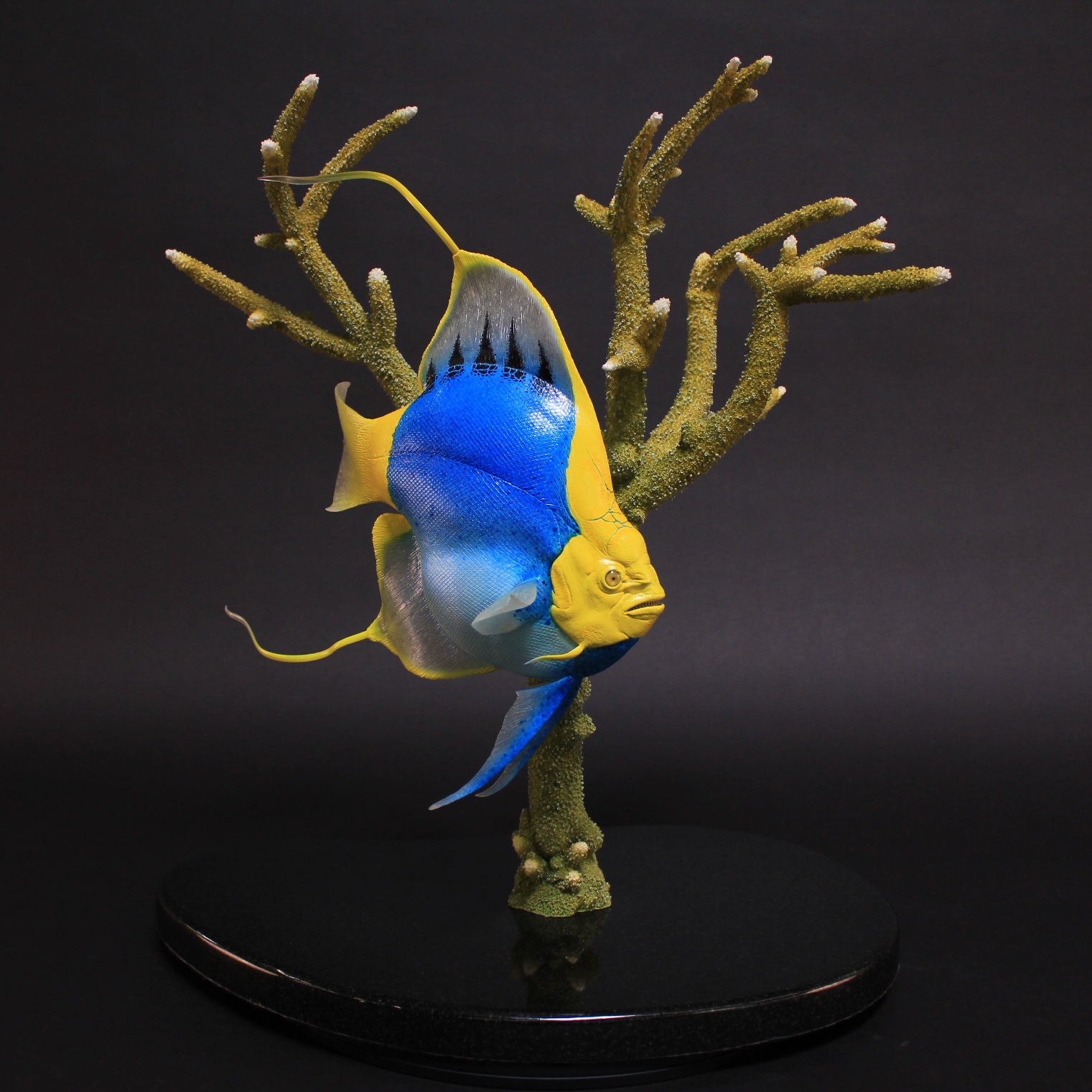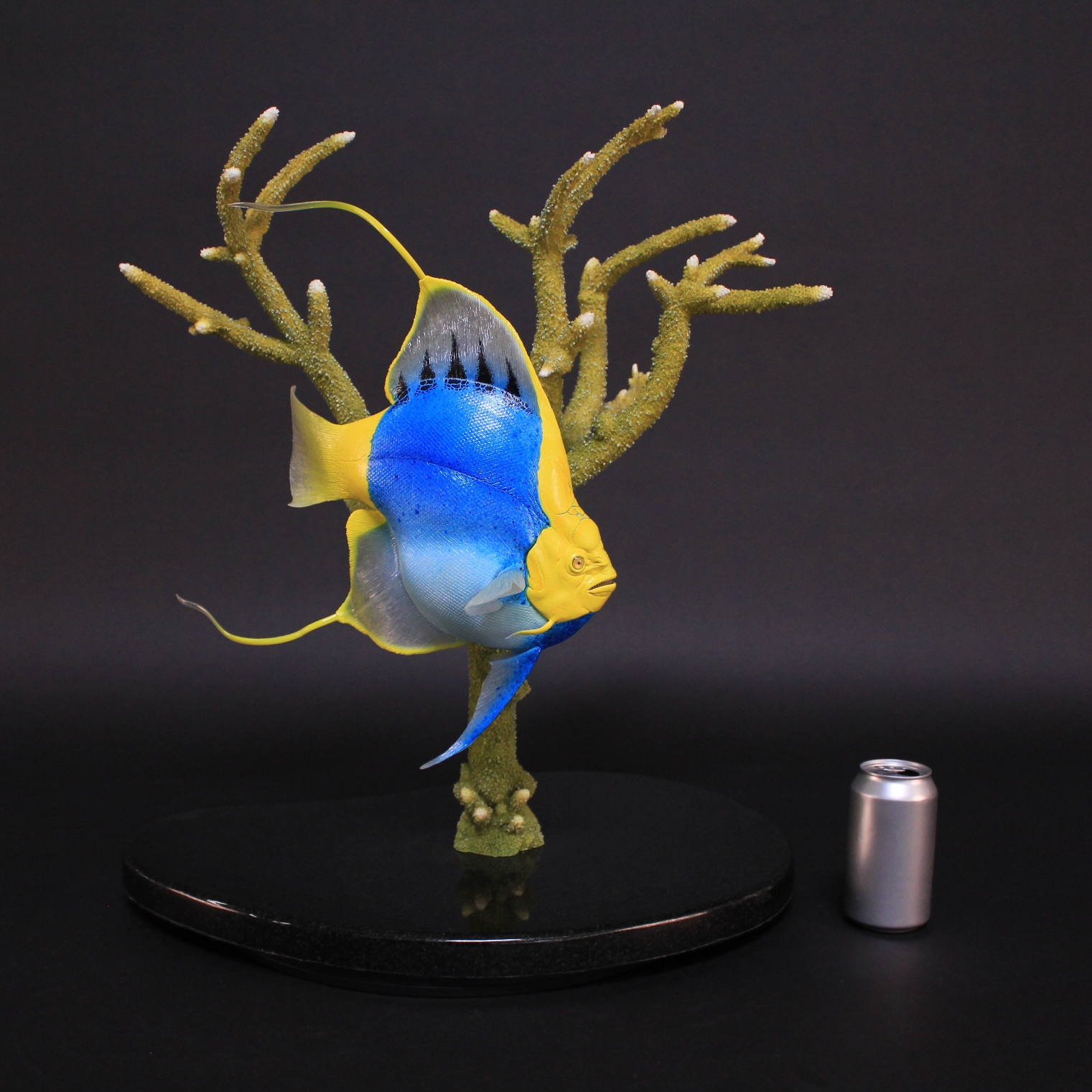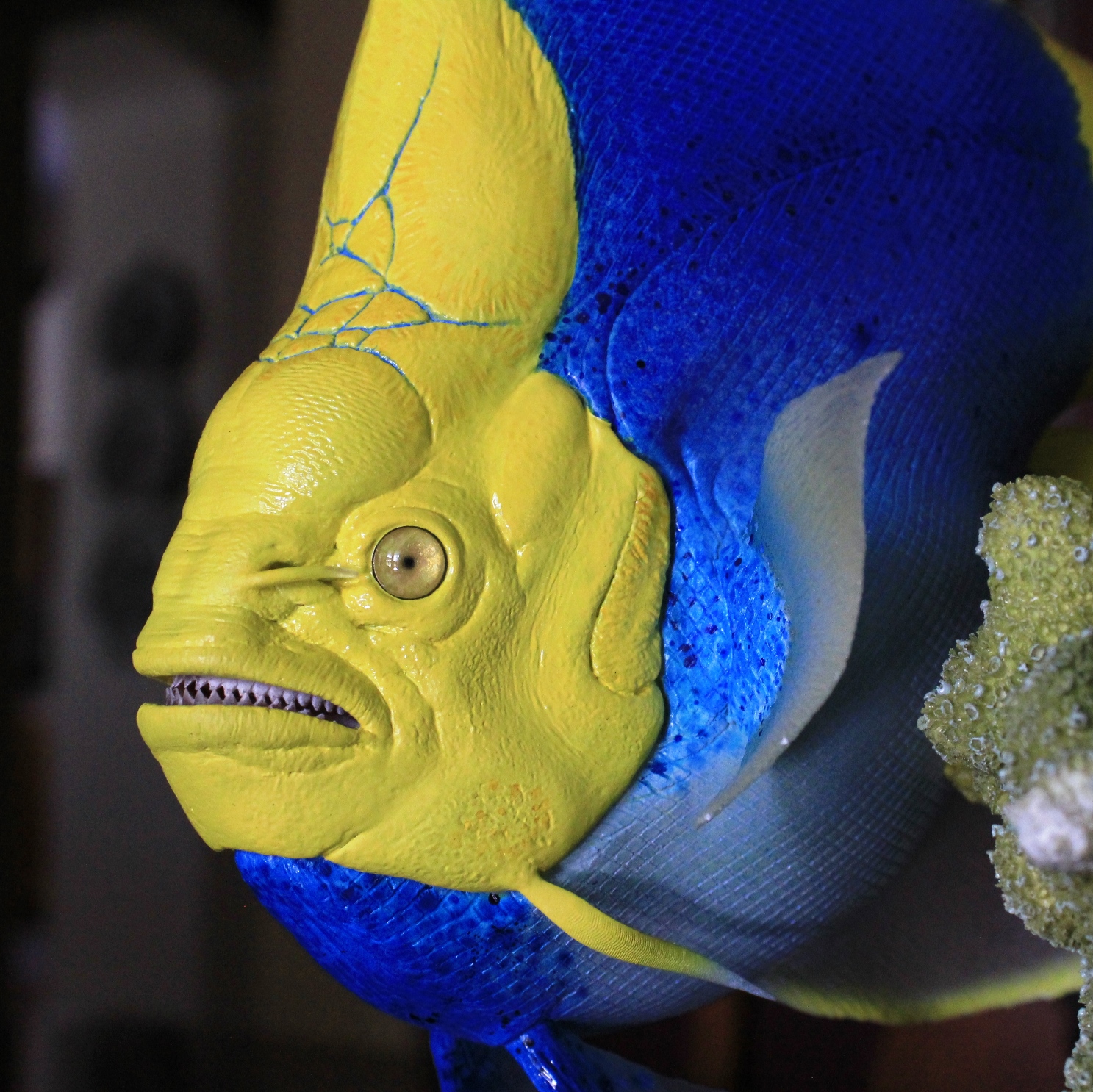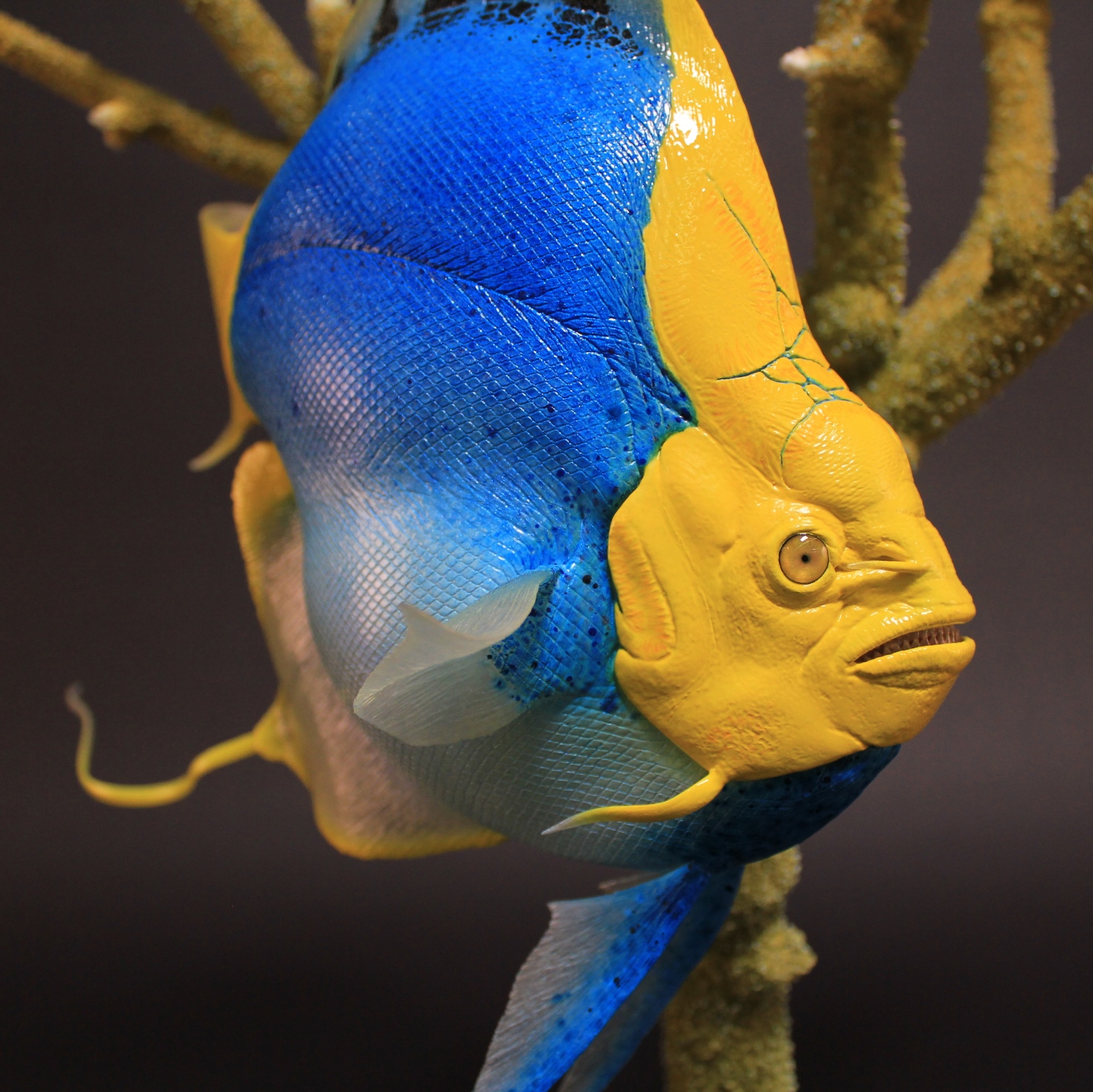 Arch Angel Fish
by
H2Originals
Sea Life Like You've Never seen Before
***
Acrylic painted resin sculpture on granite base
40 lbs.
22" L x 17" W x 25" H
Limited Edition of 30
Free Domestic Shipping!
Originally spotted by the hosts of the reality television series 'Tanked', Wayde and Brett phoned me the next day and the rest is history, with this piece appearing on their show numerous times.
It's design was inspired by Piranha but mostly that of Angel fish, hence the name reference. There are a several definitions of the word Arch, one being a 'curved shape' which applies to the slope of it's head and another being an informal 'number-one' which is what this piece is. It was actually the first piece I made in this series.