Hawaiian Hermit Turtle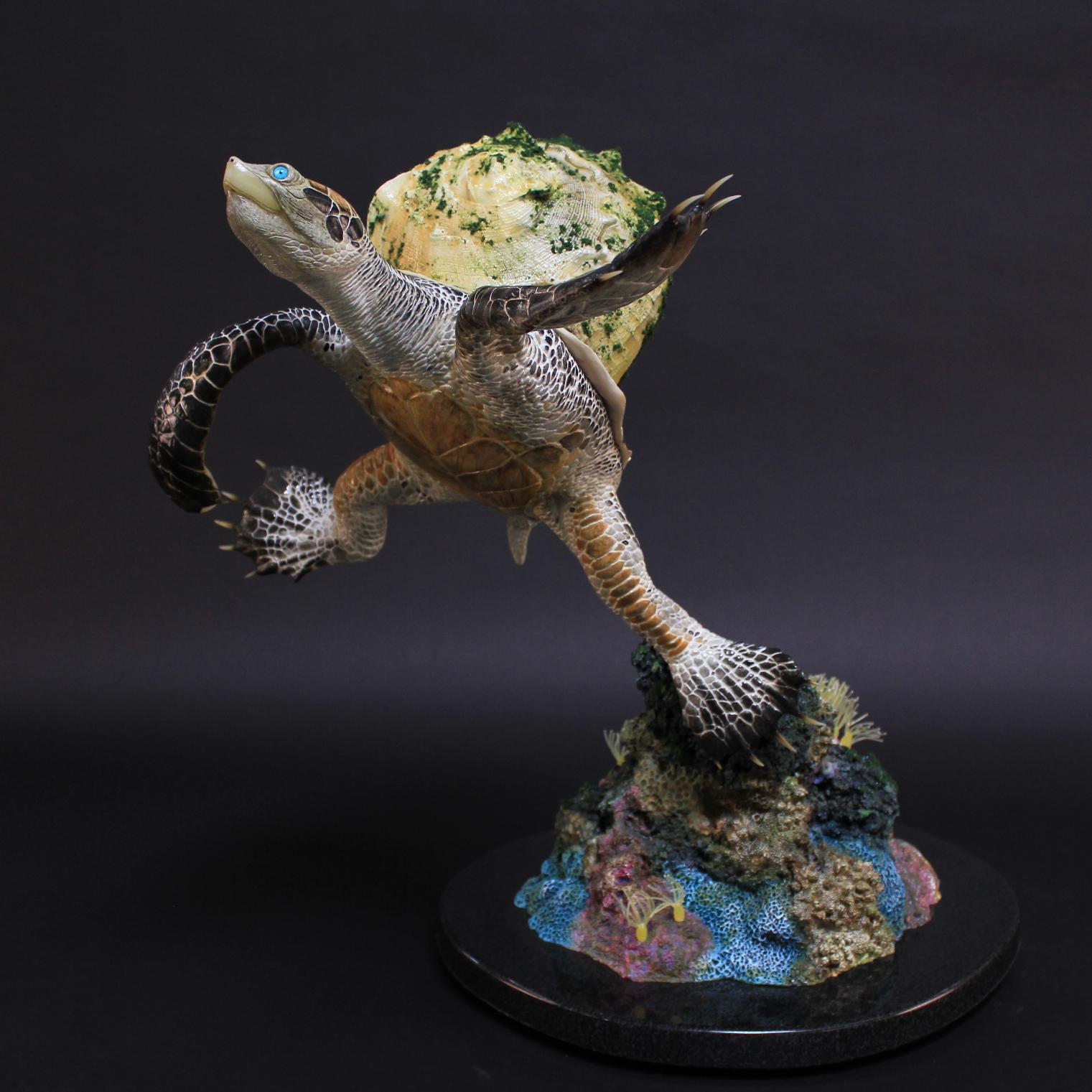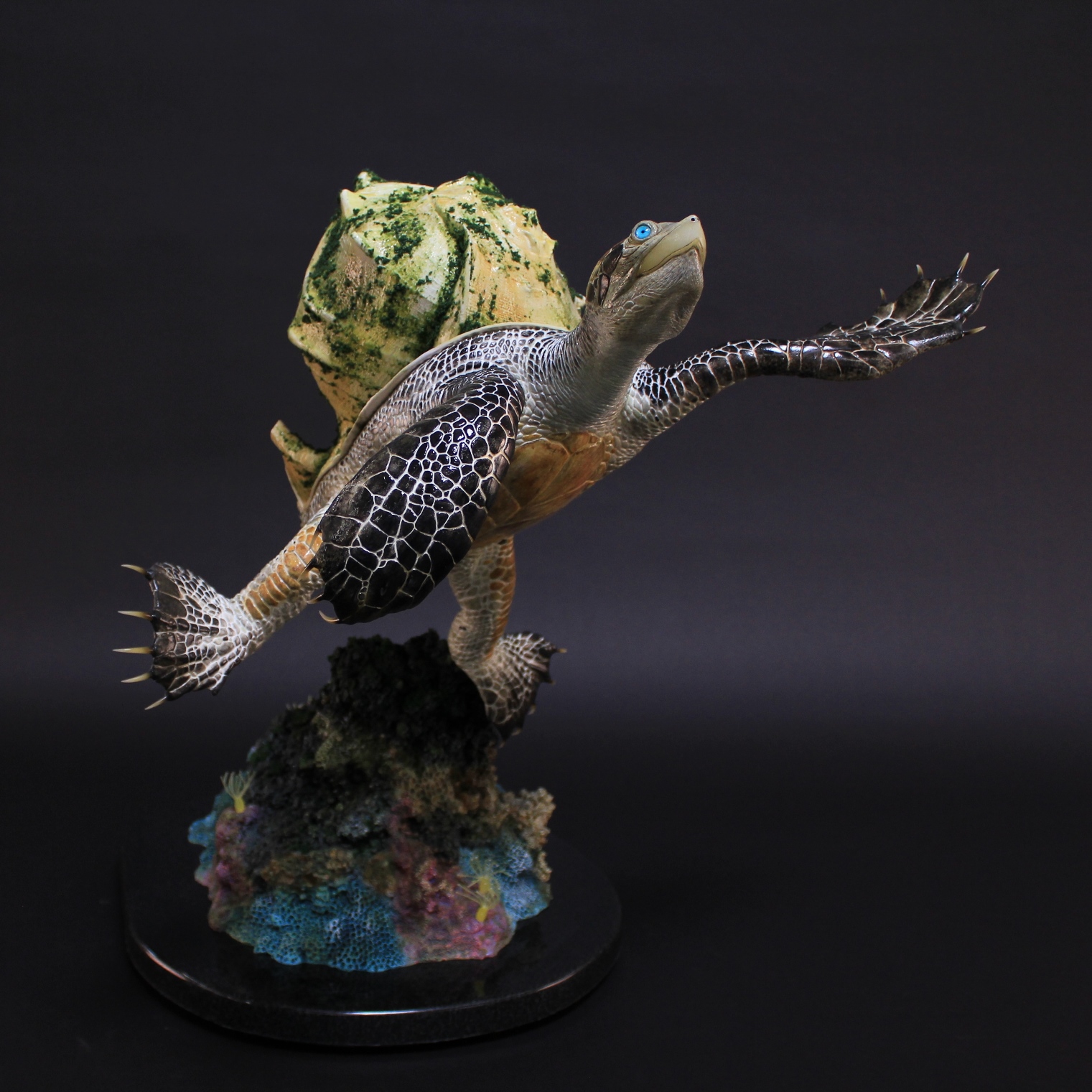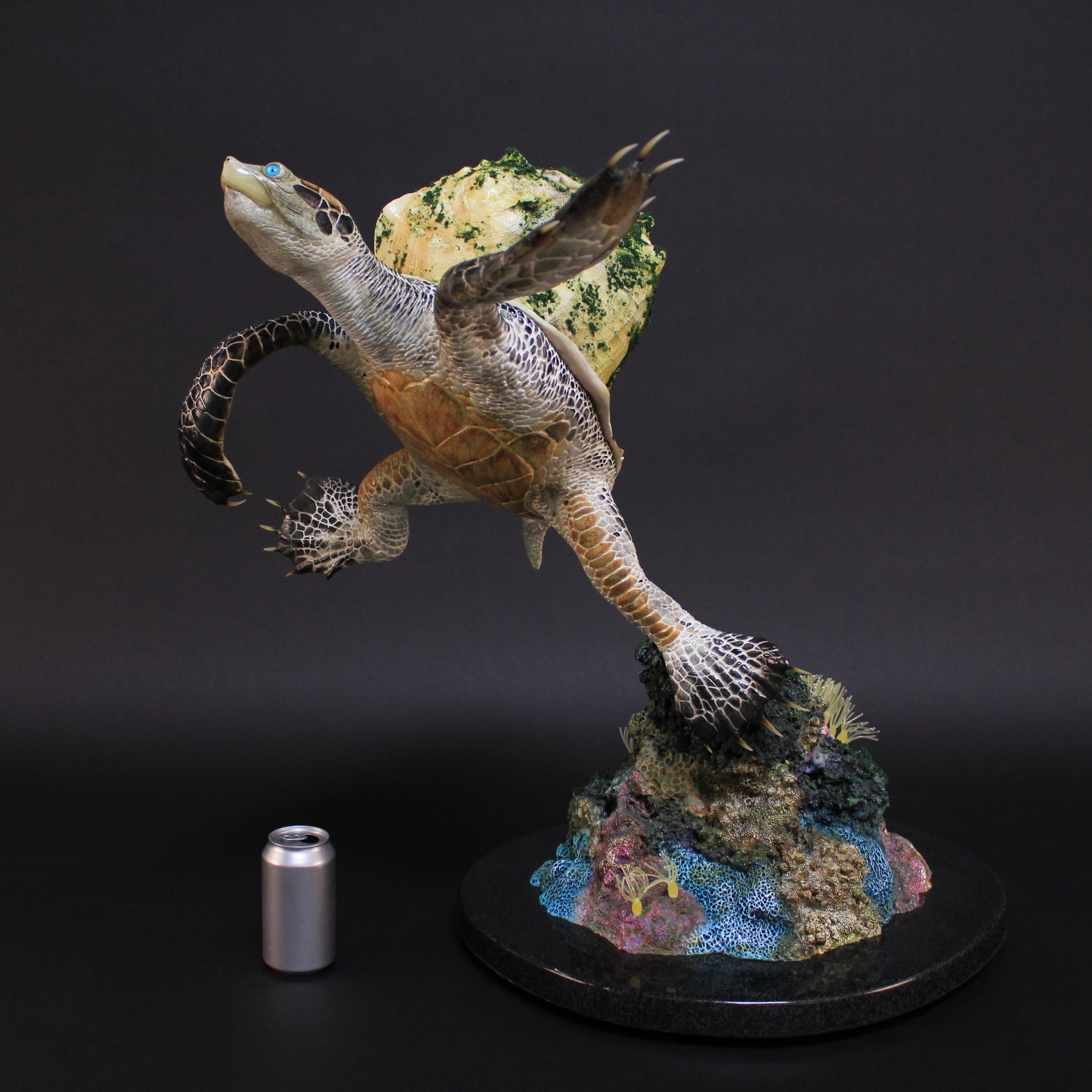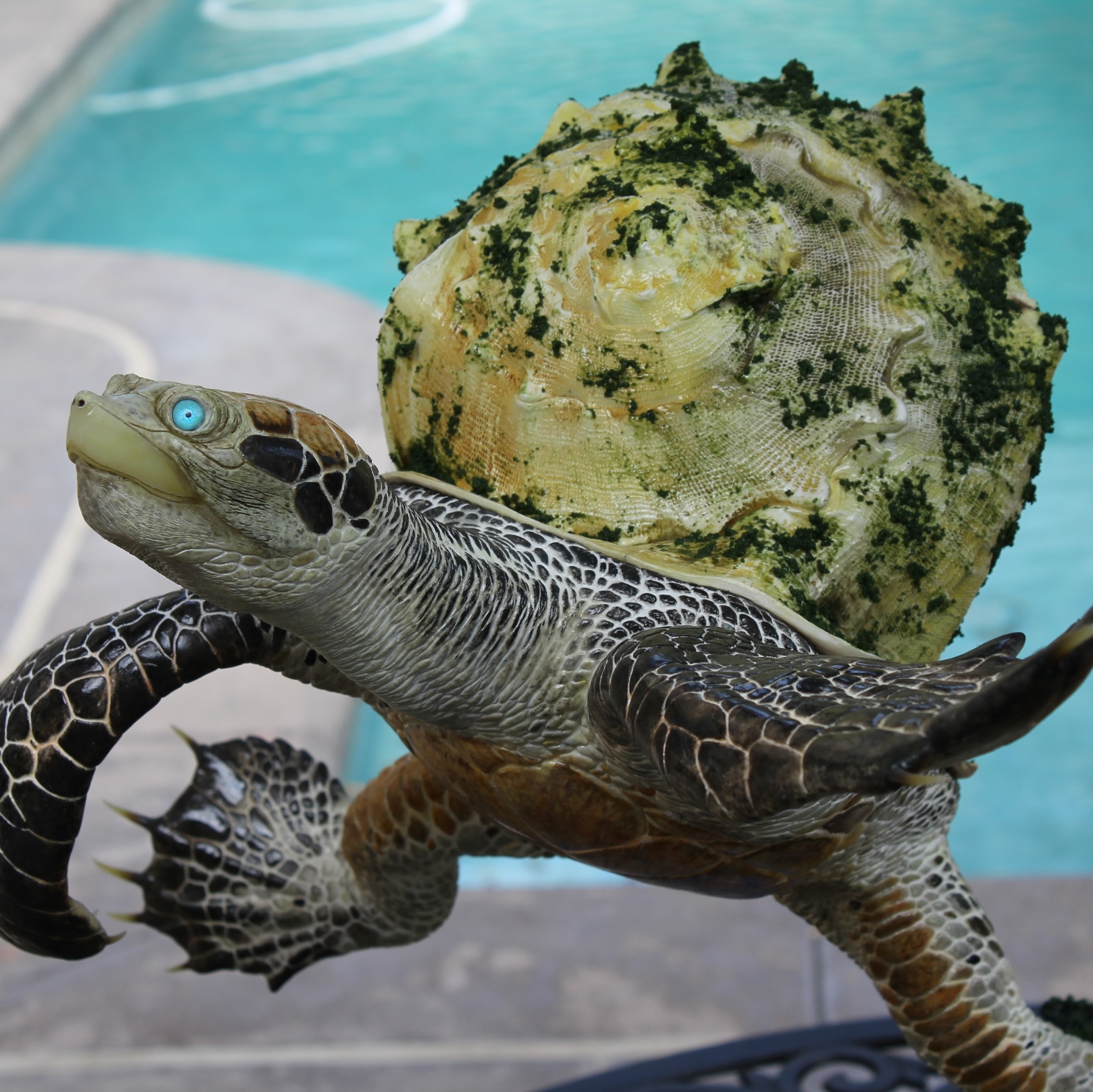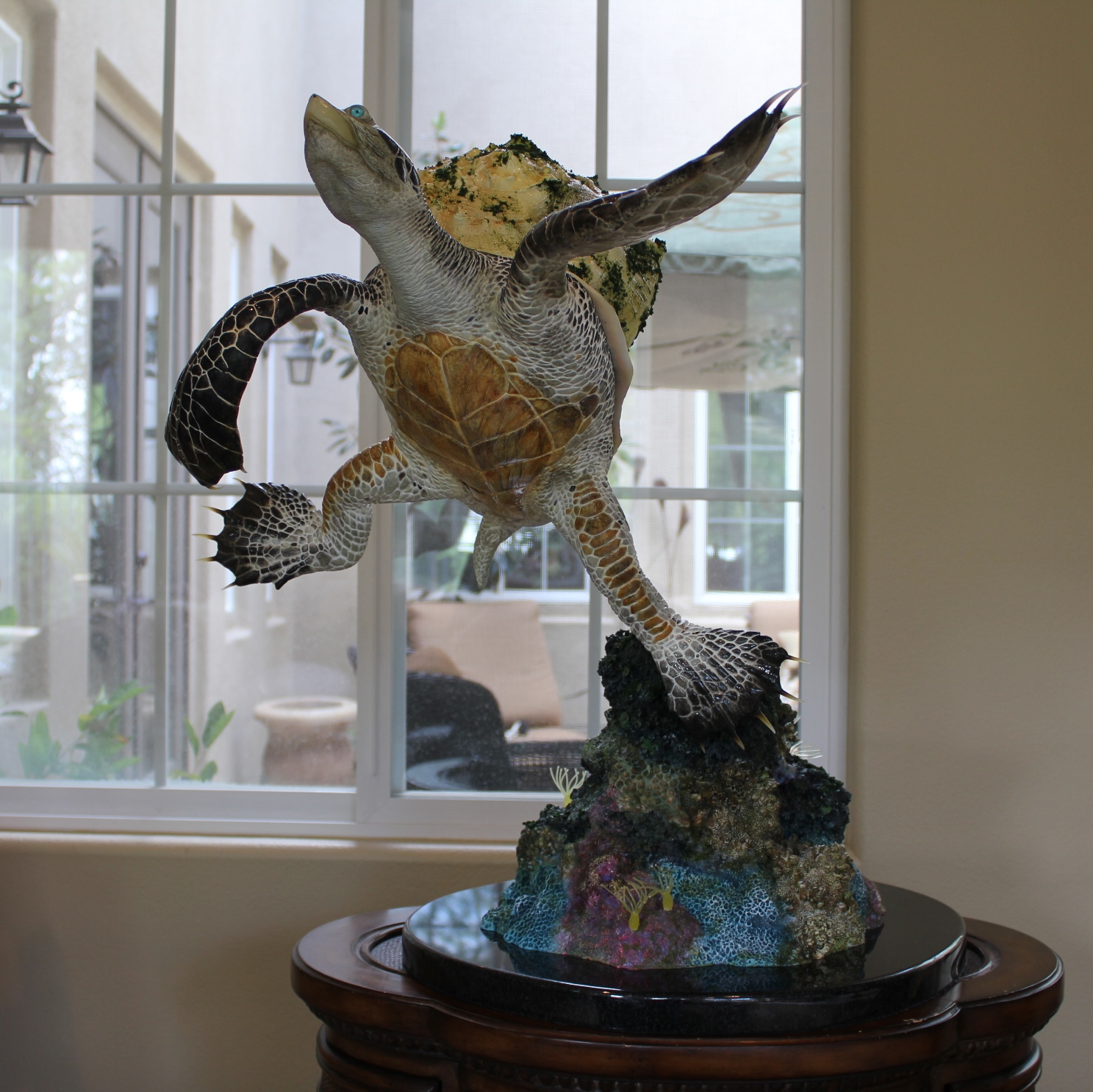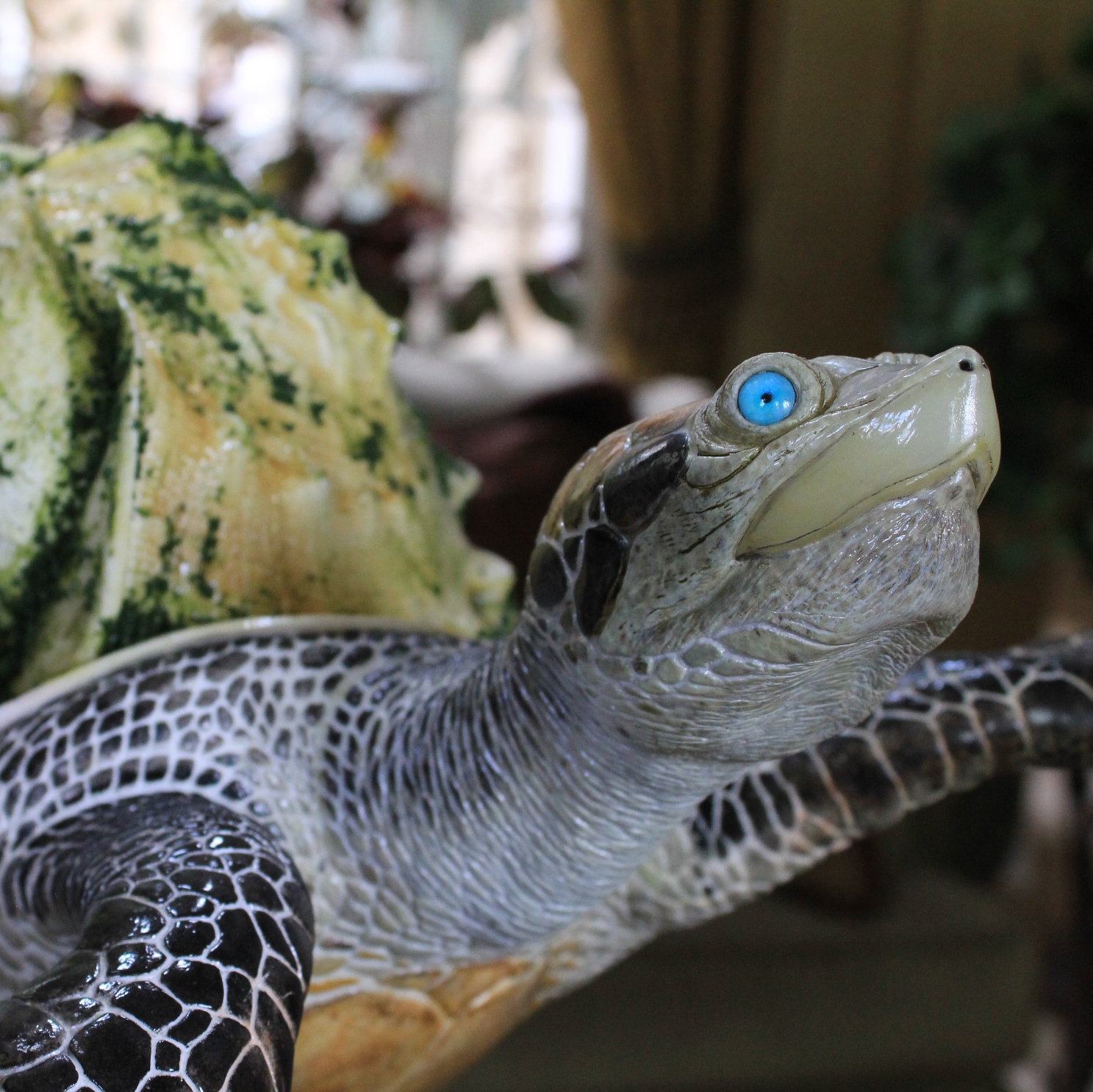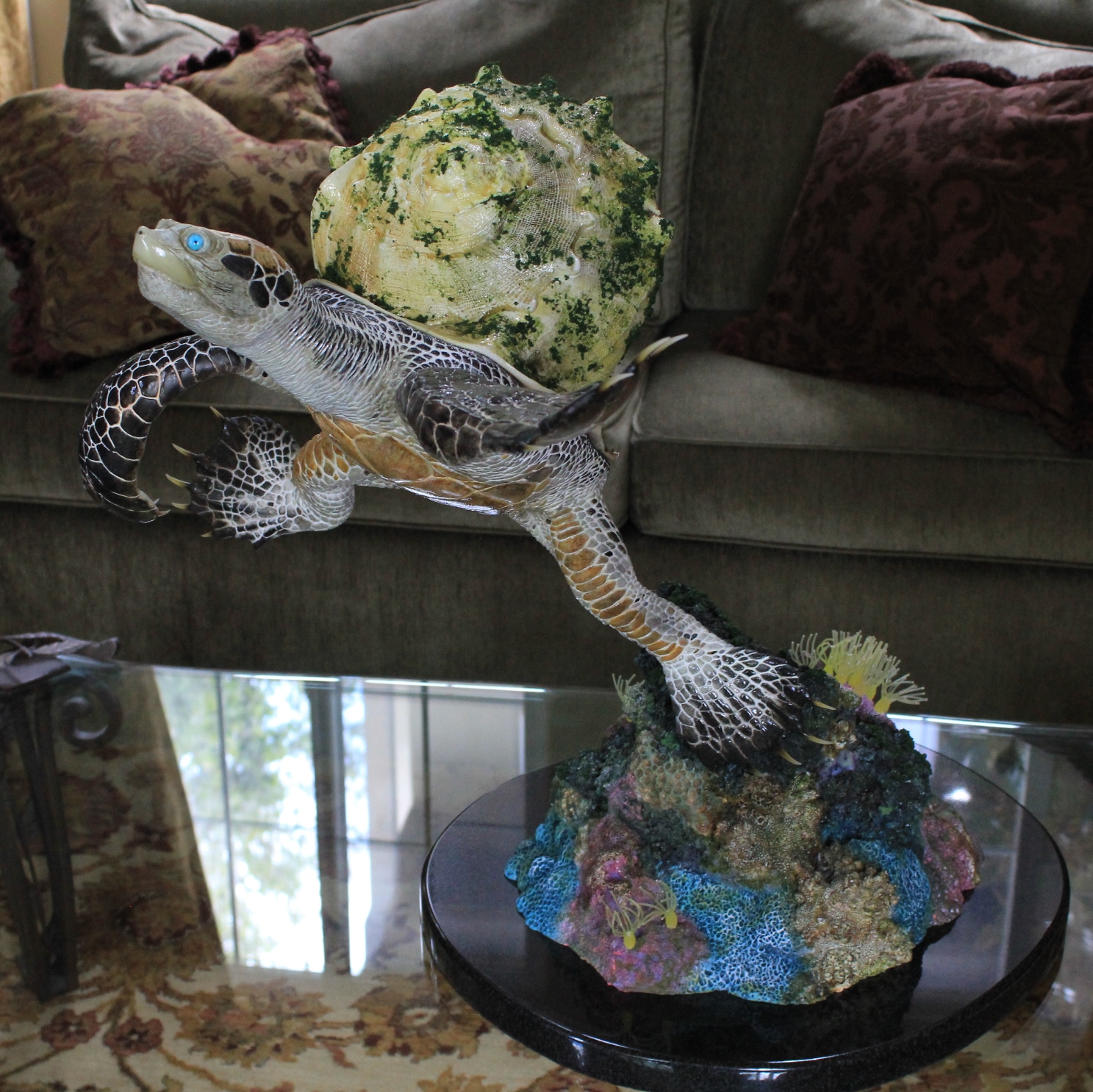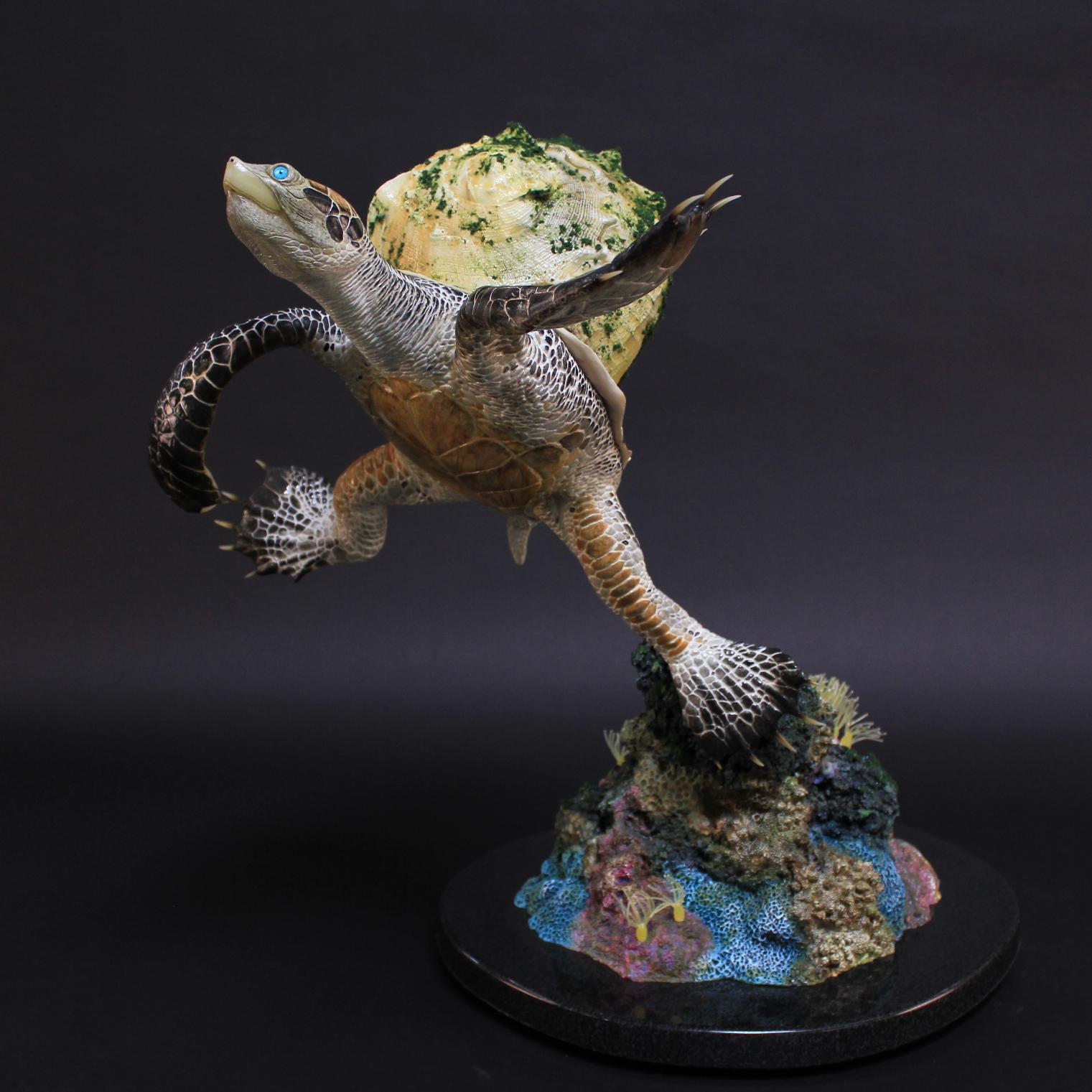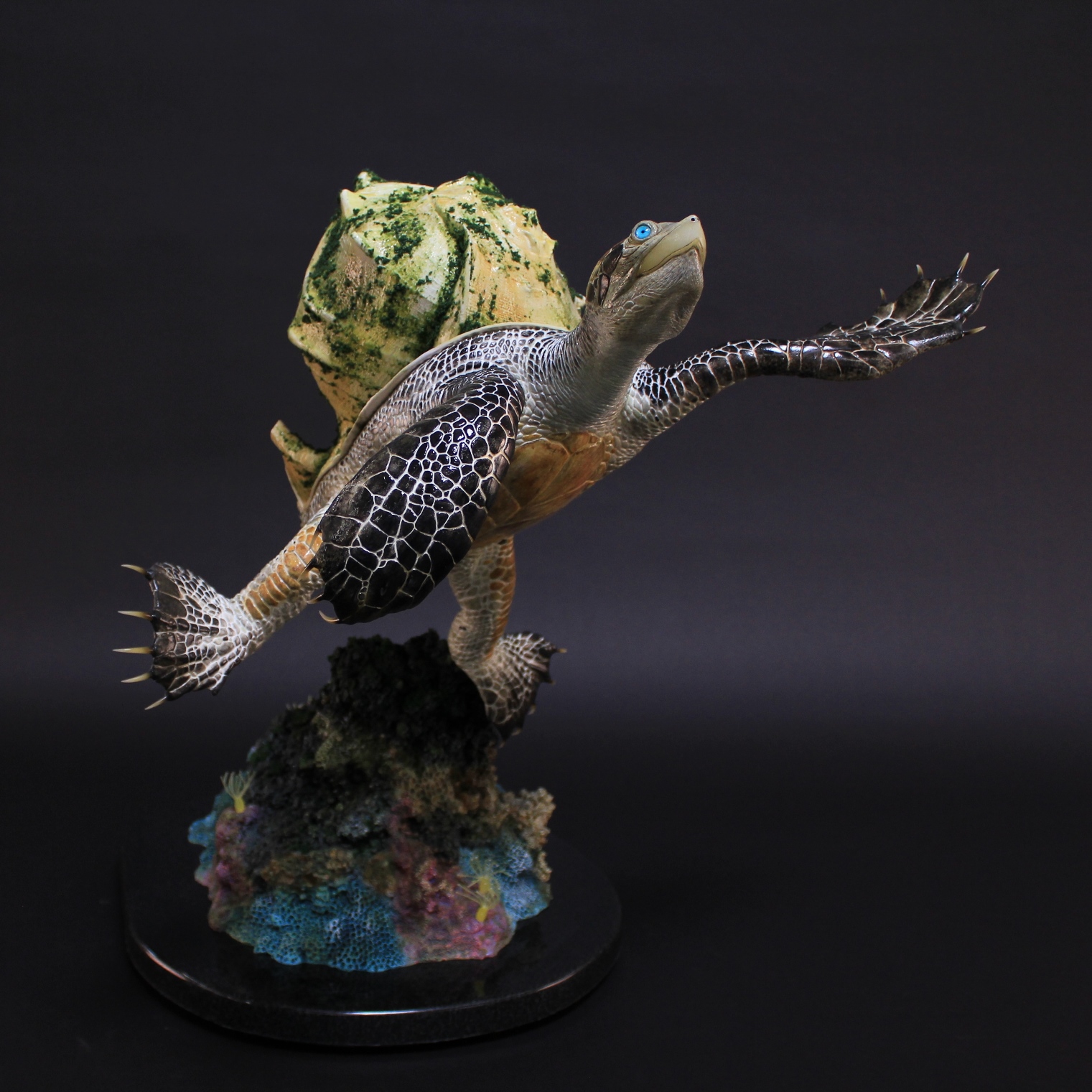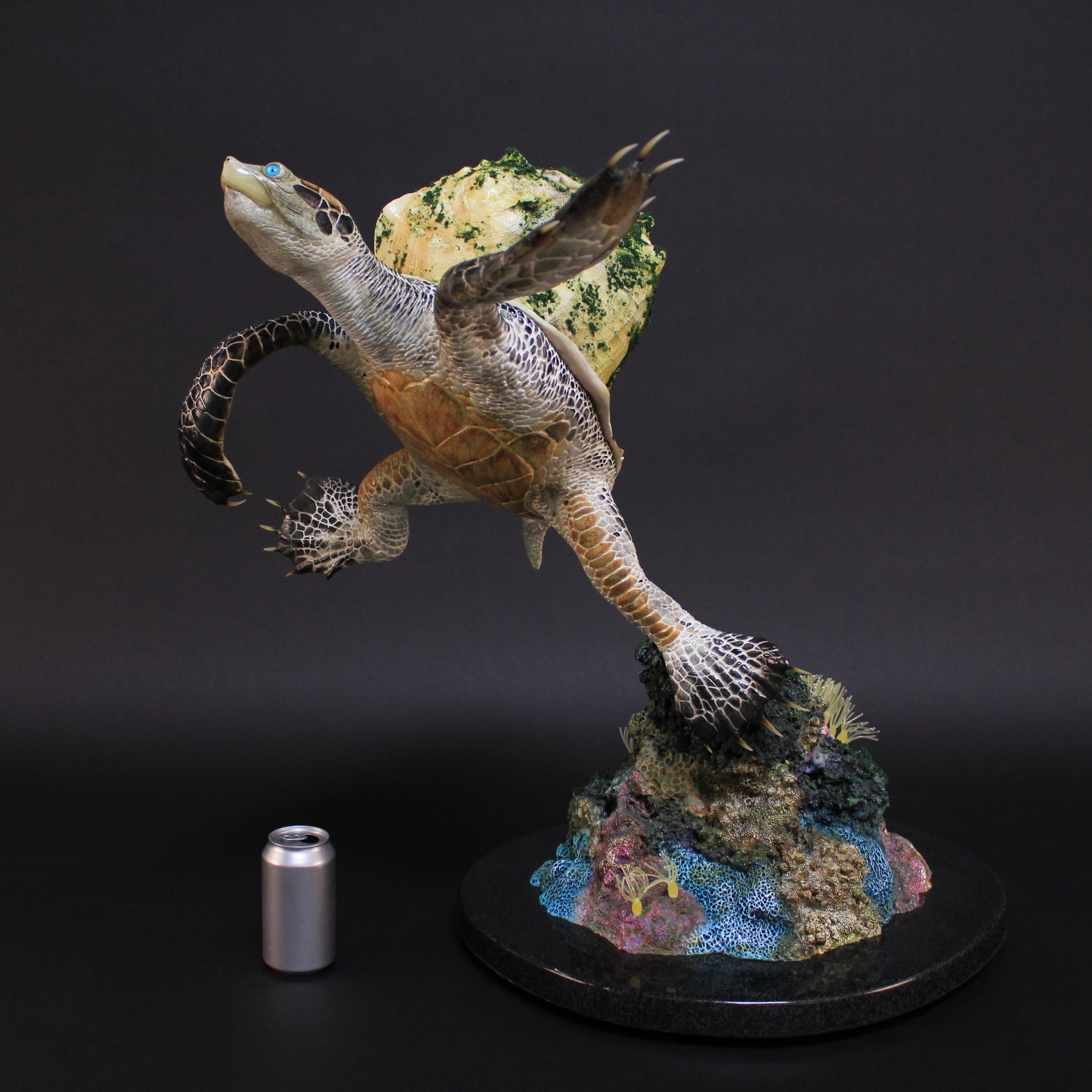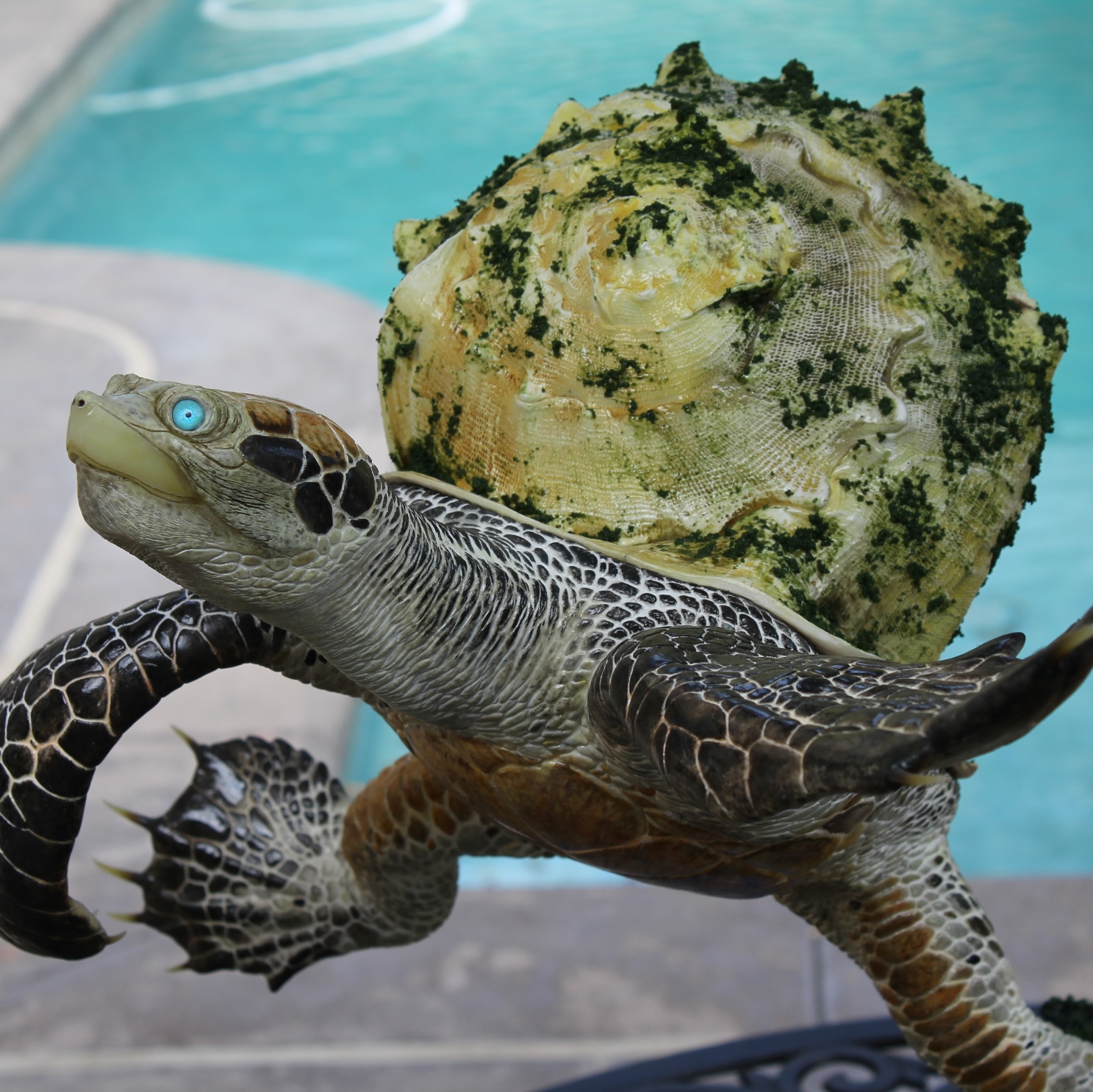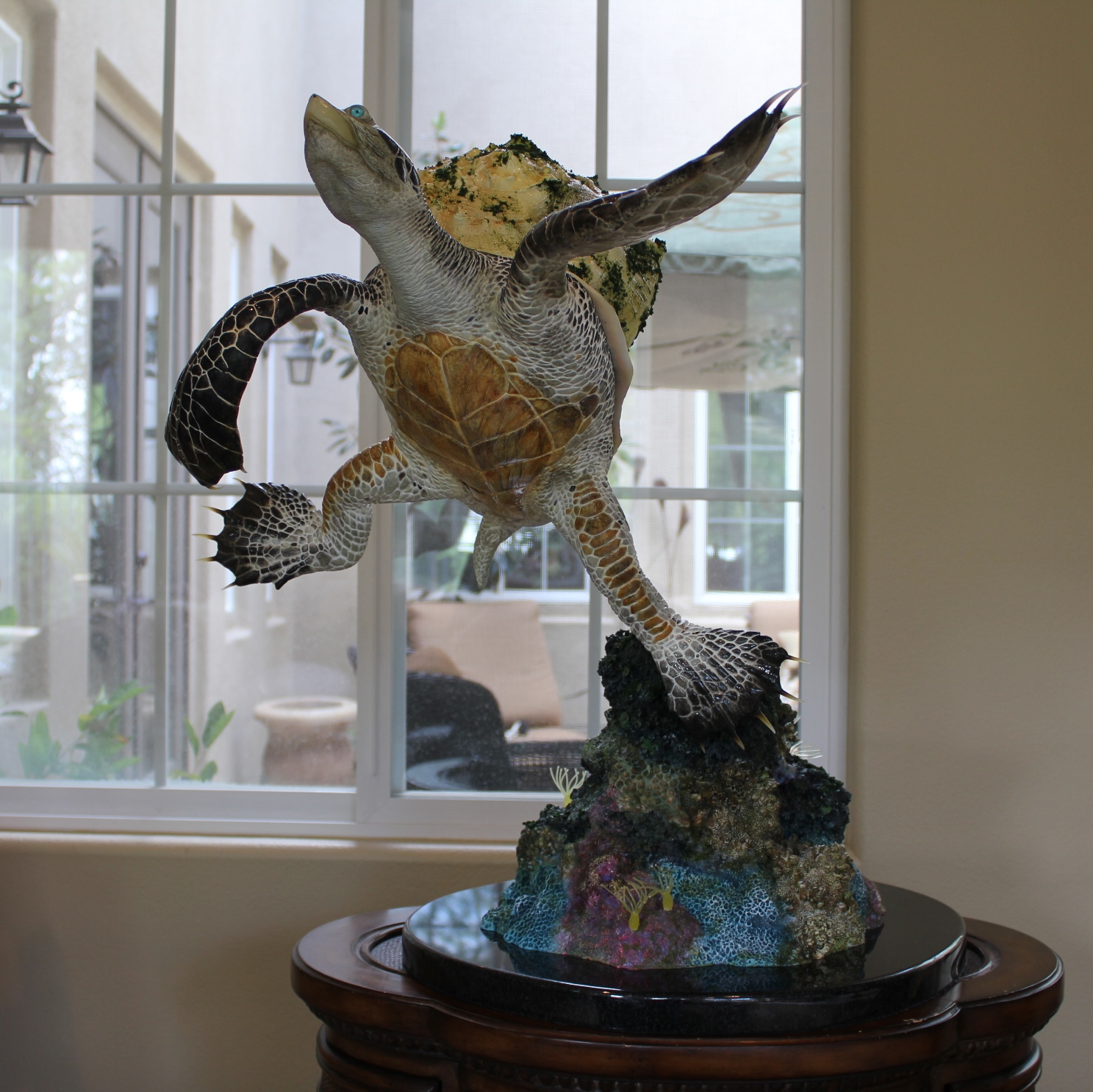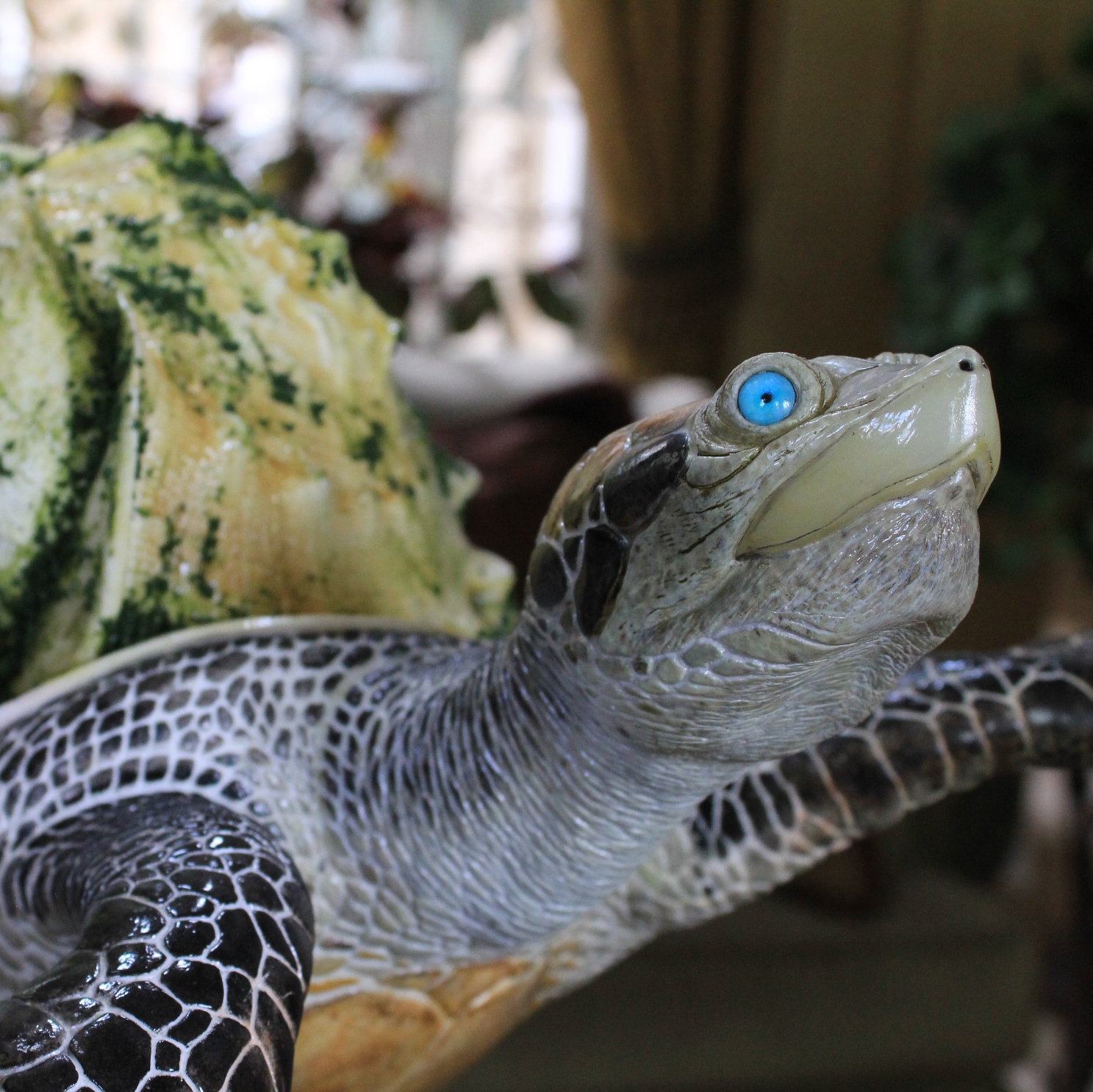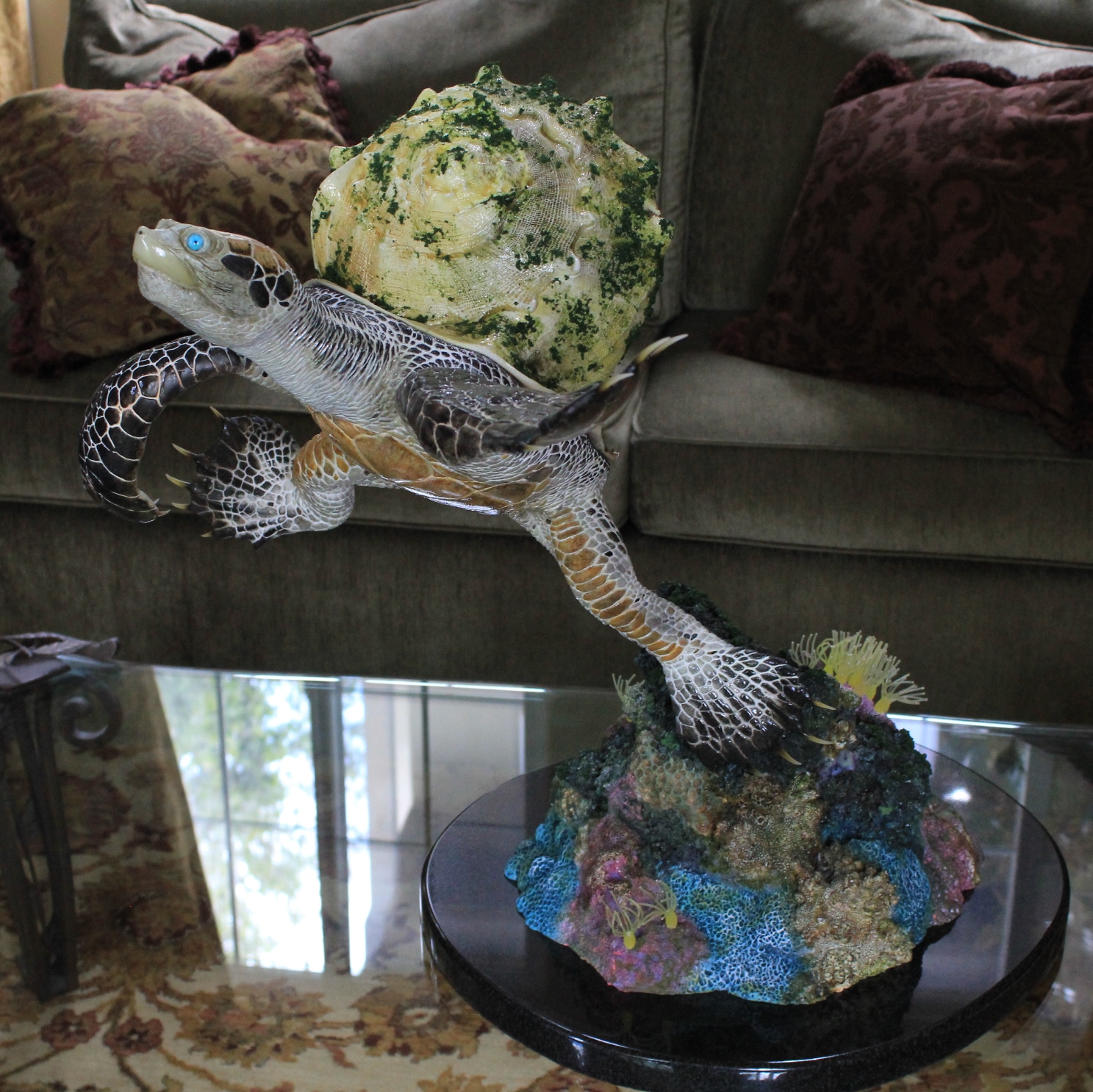 Hawaiian Hermit Turtle
by
H2Originals
Sea Life Like You've Never seen Before
***
Acrylic painted resin sculpture on granite base
58 lbs.
32" L x 26" W x 28" H
Limited Edition of 30
Free Domestic Shipping!
A sea turtle with no shell of it's own. It uses other shells it finds just like a hermit crab does.
A conch shell is only appropriate for it's Hawaiian namesake.
I grew up loving turtles as a kid since they were all around me growing up on the south Jersey shore. In particular the Diamond Backed Terrapins. I loved their coloring and bad attitude so I incorporated that into this turtle design, specifically the head.