Hawaiian Lava Jelly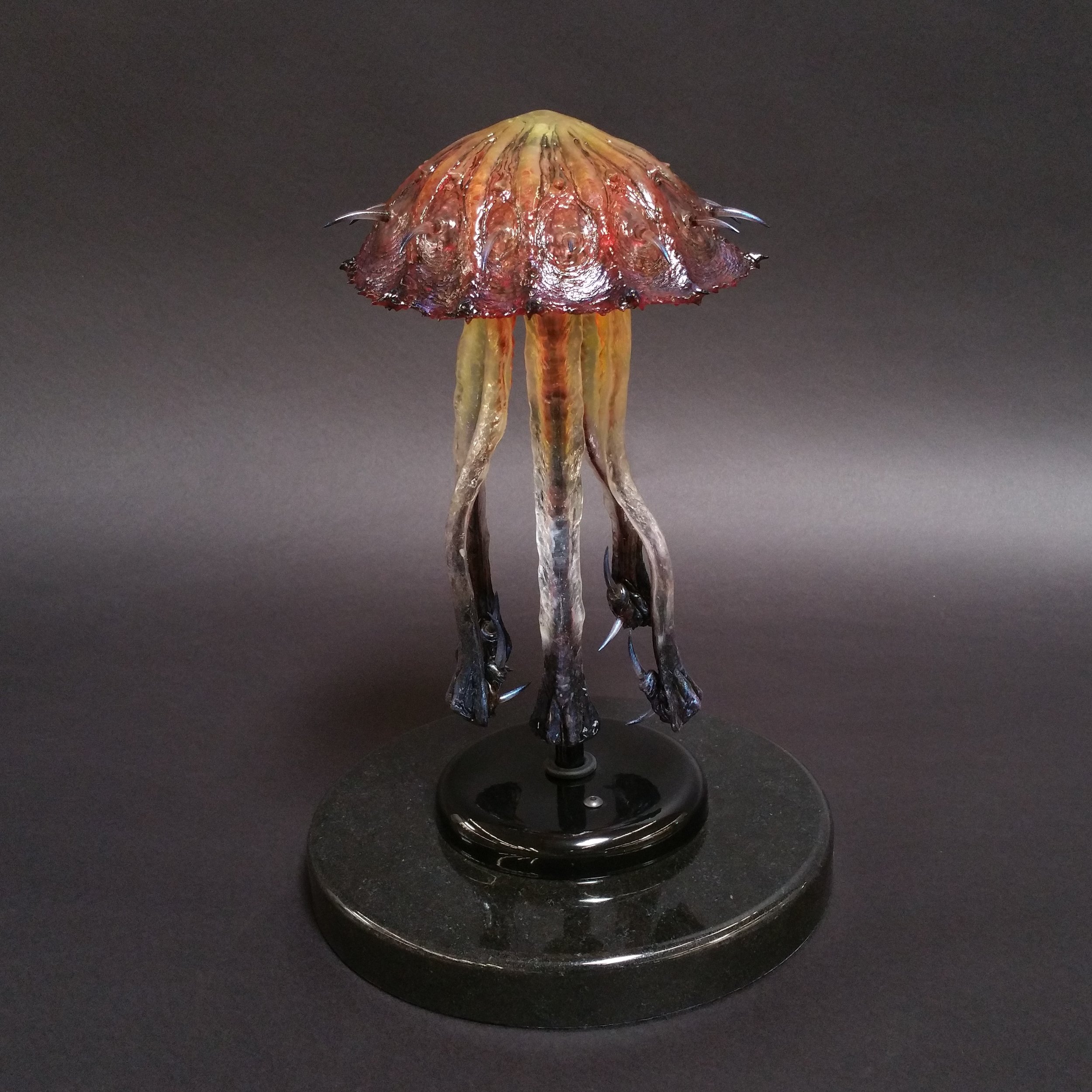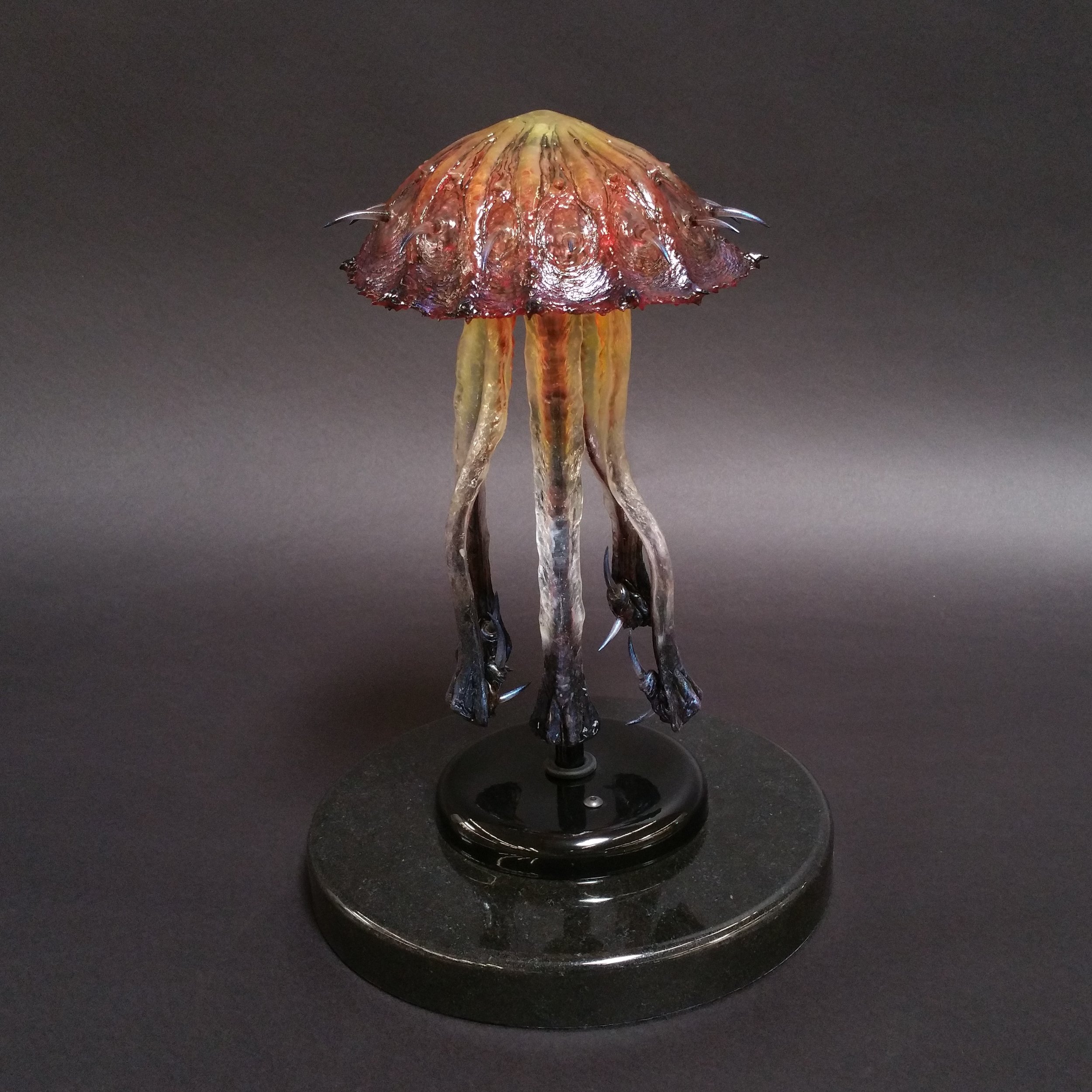 Hawaiian Lava Jelly
by
H2Originals
Sea Life Like You've Never seen Before
***
Acrylic painted resin sculpture on granite base
14 lbs.
10"L x 10"W x 15"H
Limited Edition of 30
Free Domestic Shipping!
I saw a picture of the Hawaiian lava flows at night pouring into the ocean and this little guy's paint scheme is based on that picture. The bright yellow top fades to a dark earthy blue at the tips. Beautiful when bottom lit!